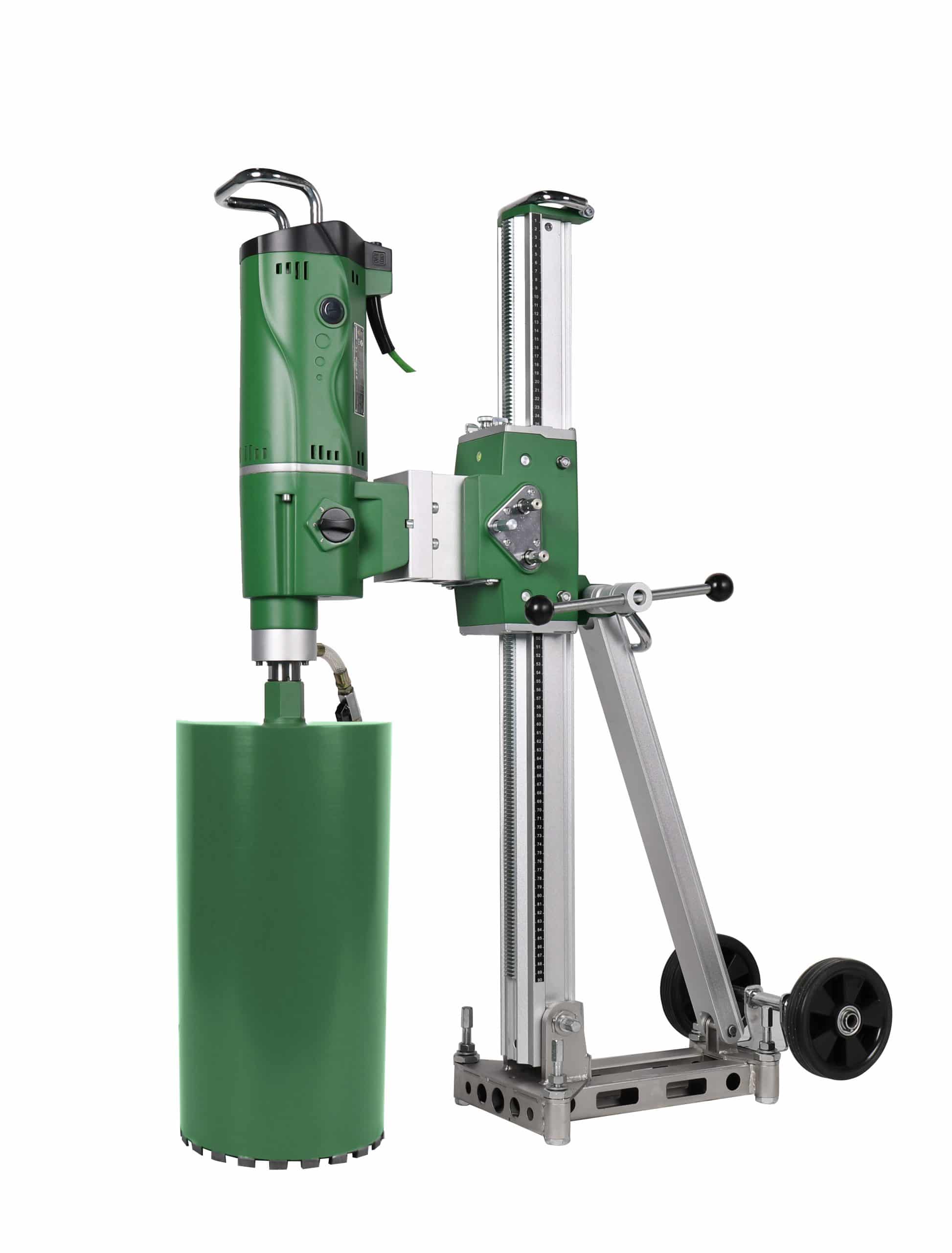 Bycon DMP-500 Drill Motor And Rig
Bycon DMP-500 Drill Motor And Rig
Powerful diamond core drilling machine is designed for professional contractors.
Sales
For more information on this product, please enquire via email or phone 01252 524141.

£2,095.00 (ex VAT)
Add to basket
3-speed gear regulation, electronic and mechanical slipping clutch fixed to get the result of diamond core bit as well as possible, also great speed in drilling all substance.
Heavy duty diamond core drill machines is a kind of tool which is mainly used to take out a column of material, especially in reinforced concrete, concrete block, concrete with rebar.
The cylinder left inside of the diamond core drill bit is named core. Concrete diamond core drill machines with heavy duty should be watered in operation. This tip extends the life of diamond core bits and long service of diamond core motor.
Hangzhou Bycon diamond concrete core drilling machines with the features of strong power, reliable performance, and top industry quality.
DMP-500 diamond core drill motor, drilling up to 502mm in reinforced concrete with rebar, is the most robust core motor in our factory. It is a rig-mounted model, extraordinary design leads to the perfect performance.
| | |
| --- | --- |
| Power | 3500W |
| Voltage | 120V |
| Current/Frequency | 25A/60Hz |
| The Drilling Diameter of 1,2,3 Gear | 502mm/302mm/162mm |
| No load speed | 250/500/700 RPM |
| Max.ø concrete | 502mm |
| Spindle thread | 1-1/4" UNC |
| Drill Stand for Option | DSP-500 DSP-2000 |