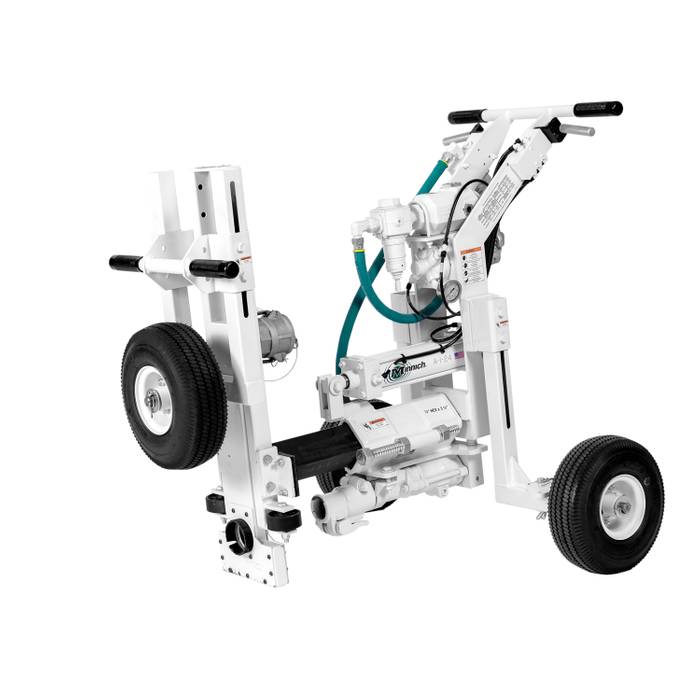 Minnich A-1-24 On Grade Rock Drill
Minnich A-1-24 On Grade Rock Drill
Mobile on grade (sub base) Rock Drill
Dowel Bar and Anchor Drilling
Sales
For more information on this product, please enquire via email or phone 01252 524141.
Enquire
The Minnich rock drill,  the ideal rock drilling machine for drilling dowel bars and anchors in mass concrete.
The rock drill can be configured four ways to suit your drilling requirements.
Able to work in close quarters like tight trenches and cut outs  where conventional percussive drilling cannot.
This machine eliminates HAV and costly labour costs.
Fully mobile on its wheels, repositioning this rock drill is easy and ergonomically friendly.
| Description | Value |
| --- | --- |
| Drill Steel Shank Size | 875" x 3.25" |
| Drill Steel Length | 8" |
| Drill Bit Diameter | .625" - 1.00" |
| *Maximum Hole Depth | 7" |
| Minimum Cutout Width | 24" |
| Distance From Top of Slab | 3" - 12" |
| Required SCFM | 36 |
| Required PSIG | 90 |
| Hits Per Minute | |
| Weight | 150 LBS |