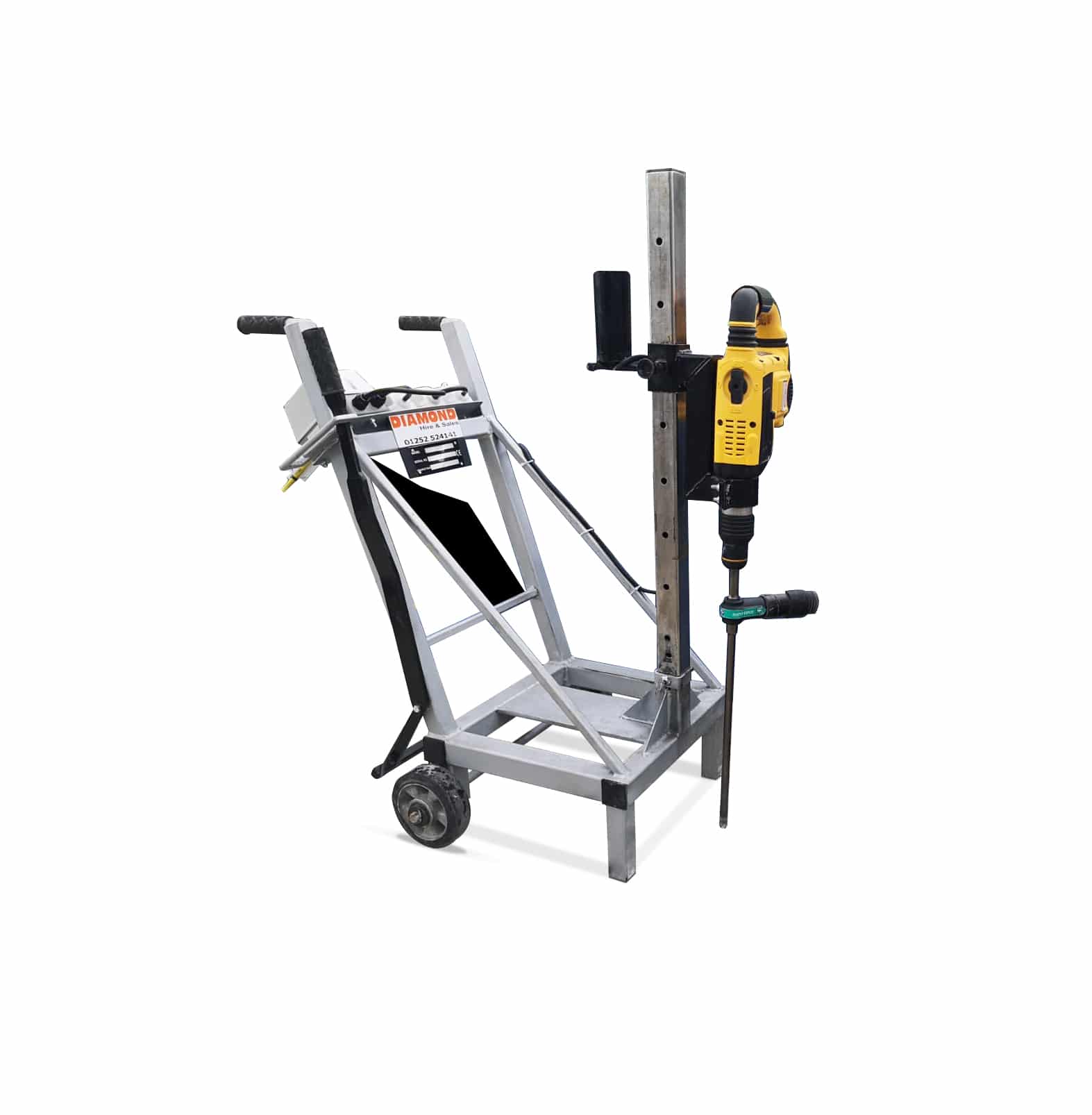 Sindrilla HAVS Free Drill
Sindrilla HAVS Free Drill
Meet Sindrilla. The hands-free drilling solution that will save your workforce from HAVS.
Mobile Compact Single Operation
Sales
For more information on this product, please enquire via email or phone 01252 524141.
Enquire
Currently, if you employ a contractor to carry out work using rotary percussion drilling, you'll essentially be paying for a full day's labour for around 53 minutes worth of work per day (depending on your drill of choice).
Even if you do have 8 people working on a site who are willing to take 53 mins a day each on the drill, this would be very difficult to manage.
With our hands-free drilling solution, the same person can drill all day long with no adverse effects.
Sindrilla is HAV's free drilling, no vibration exposure to the operator.
Sindrilla uses standard stuff. Everything is 110 volt.
Sindrilla is ready to go. No special training is required, so you can use Sindrilla on-site straight away.
Sindrilla is safer. No more spraining your wrist when the drill gets jammed. If there's a jam, Sindrilla will stop automatically.
Sindrilla drills more accurately. Rig mounted drilling is actually a lot more precise than hand-held drilling. Why? Because when you're hand drilling, you might not be holding the drill vertically or horizontally, so it's easy not to be aligned. Once the Sindrilla rig is set, every hole will be accurately aligned.
Sindrilla is weighted, not mechanically driven. Its smart design means there are no complicated technical components involved making Sindrilla easy to maintain.
Sindrilla uses hollow drill technology enabling the dust particles to be extracted & collected in an H class vac.
Sindrilla is fast. It drills quicker than conventional hand held drilling methods.
Sindrilla leaves the hole perfectly clean ready for installing your chosen bar or anchor.