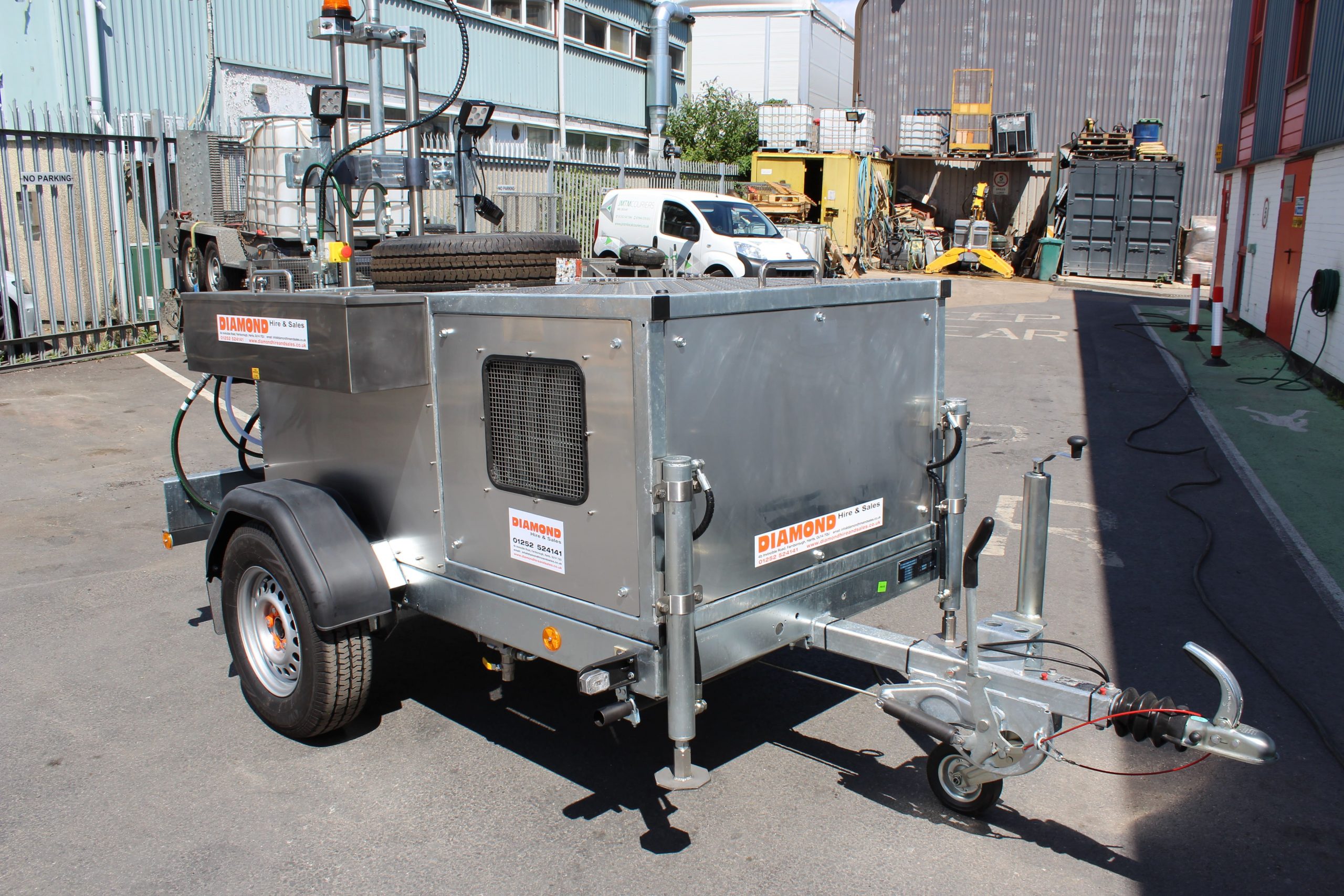 Trailer Mounted Diamond Drilling Rig 800mm
Trailer Mounted Diamond Drilling Rig 800mm
Self contained - High Mast
Max drill diameter 800mm
Sales
For more information on this product, please enquire via email or phone 01252 524141.
Enquire
Our stand alone trailer rigs are in a class of their own.
This machine takes Diamond Drilling to the next level.
The trailer is a fully functioning unit, which carries it own water supply and has it own diesel engine.
All the diamond drilling functions are hydraulically powered.
75% reduction on drilling times compared to hand fed machines.
Increased diamond core bit life.
Versatile hydraulic power unit
| Description | Value |
| --- | --- |
| High Mast | Drill depth 1.100m |
| Max drill size | 800mm |
| Drill speed x 2 | 200-800 RPM |
| Water tank | 500 litres |
| Noise | 101Db |