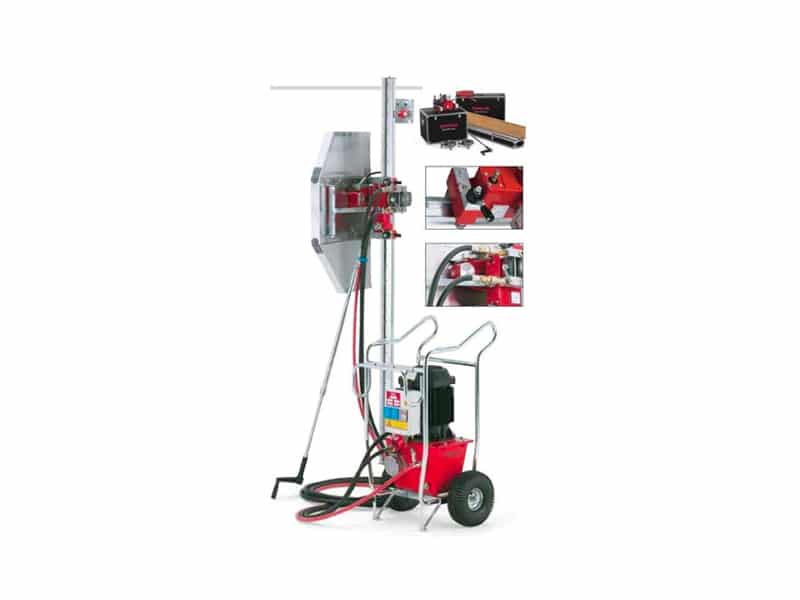 Dimas WS325 Hydraulic Wall Saw
Dimas Hydraulic / Manual Tracksaw
Ideal for Builders Work Opening BWIC
Sales
For more information on this product, please enquire via email or phone 01252 524141.
Enquire
Dimas WS 325 Hydraulic Wall Saw
The Husqvarna WS 325 is a small hydraulic wall saw.
The design of the WS 325 provides high cutting capacity and also makes the saw easy to transport, install and operate.
The machine can be used with most power packs on the market, making it a perfect all round saw, anywhere in the world.
Benefits and Applications
•360° rotating arm
•Robust and easy-to-use wall saw, due to manually operated saw carriage and manual blade depth adjustment.
•Symmetric track and carriage enable sawing on both sides of the track.
•Small distance between track and blade gives a straight cut generating less wear on both saw and blade.
•Central flushing through the blade flange means efficient cooling with little water spillage.
•Combined lifting /locking handles ensure easy attachment to the track. •
Can be used with most power packs on the market which makes it a perfect all-round saw.
•The smart and flexible universal mounting is a fairly revolutionary accessory that saves energy and time. Because the mounting pivots when positioned on the wall, it is simple to reposition the track during cutting. The mounting also allows you to easily carry out bevel cutting and stair cutting at a variety of angles.
•Only two hydraulic hoses to connect.
•The universal mounting enables stair cutting.
•With the universal mounting, bevel cutting is possible.
| Specification | Results |
| --- | --- |
| Hydraulic Flow | 36-45 litres per min |
| Weight saw and carriage | 24kg |
| Max blade diameter | 750 mm diameter |
| Max cut | 300mm depth |
| Power pack | Petrol or 3p 415v 32amp |