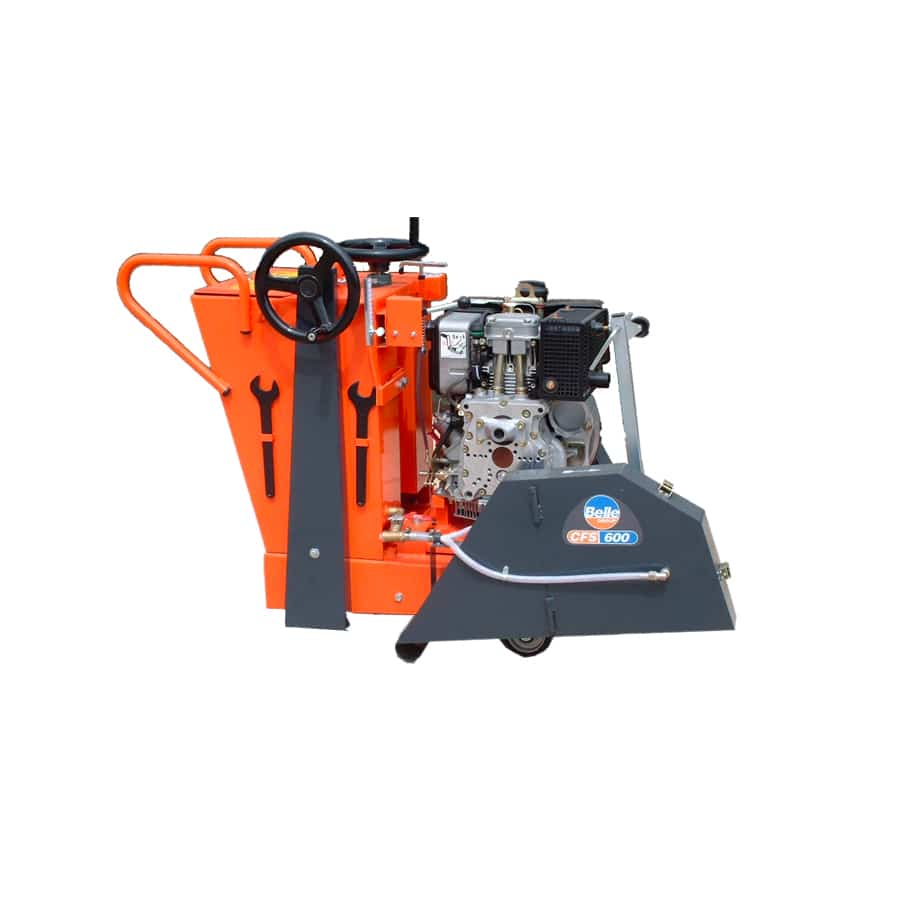 Small Diesel Floor Saw
Saw cut 200mm depth
Integrated water tank
Sales
For more information on this product, please enquire via email or phone 01252 524141.
Enquire
Our small diesel floor saws are ideal for small jobs and shallow cutting.
They are lightweight, yet are capable of cutting 200mm deep in tarmac or concrete.
With an integrated water tank, cut depth gauge and flexible engine mounts to reduce vibration.
Accurate 'hand wheel' depth adjustment allows you to easily set the saw to cut at the required depth without having to guess or remeasure over and over.
We stock high quality professional blades that are available online.
| Description | Value |
| --- | --- |
| Weight | 256Kg |
| Max Blade Size | 600mm |
| Max Depth of Cut | 200mm |
| Fuel | Diesel |
| Power | 10HP |
| Length | 1370mm |
| Width | 645mm |
| Height | 990mm |