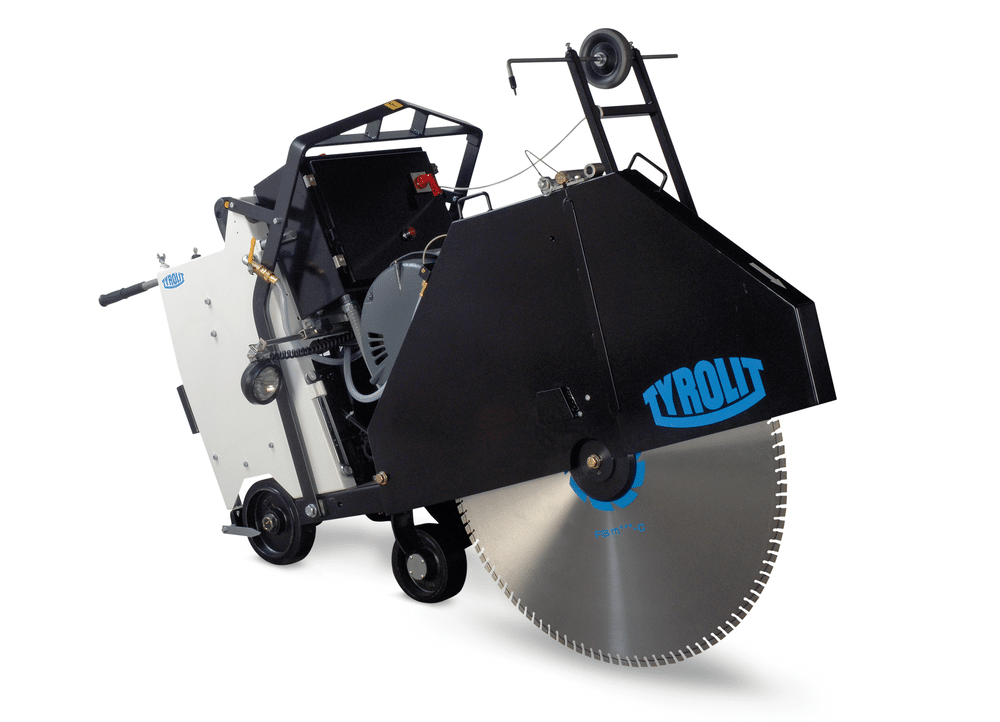 Large 3 Phase Floor Saw 1200mm
Large 3 Phase Floor Saw 1200mm
Saw cut 480mm depth
Three phase 415v / 63amp 5pin.
Our large 3 Phase (415v / 63A) floor saws will cut reinforced concrete up to 480mm deep.
They benefit from one-hand sawing control, quick release blade shaft/flange and rear wheels.
They are self propelled with hydrostatic transmission, have an electro-hydraulic pump for raising and lowering the blade and will fit through a 36″ wide door frame.
Thanks to intelligent weight distribution, the FSE1240 features excellent cutting behaviour.
The hydraulic feed drive and electro-hydraulic cutting depth adjustment ensure convenient and ergonomic operation.
Increased flexibility using left- and right-handed cutting function and corner cutting function
| Description | Value |
| --- | --- |
| Max Cutting Depth | 480mm |
| Max Saw Blade | 1200mm |
| Saw Blade Speed | 1075 rpm |
| Drive/Motor | Electric |
| Output | 30kw |
| Voltage/Frequency | 400Volt/50Hz |
| Length | 1700mm |
| Width | 870mm |
| Height | 1160mm |
| Weight | 840kg |