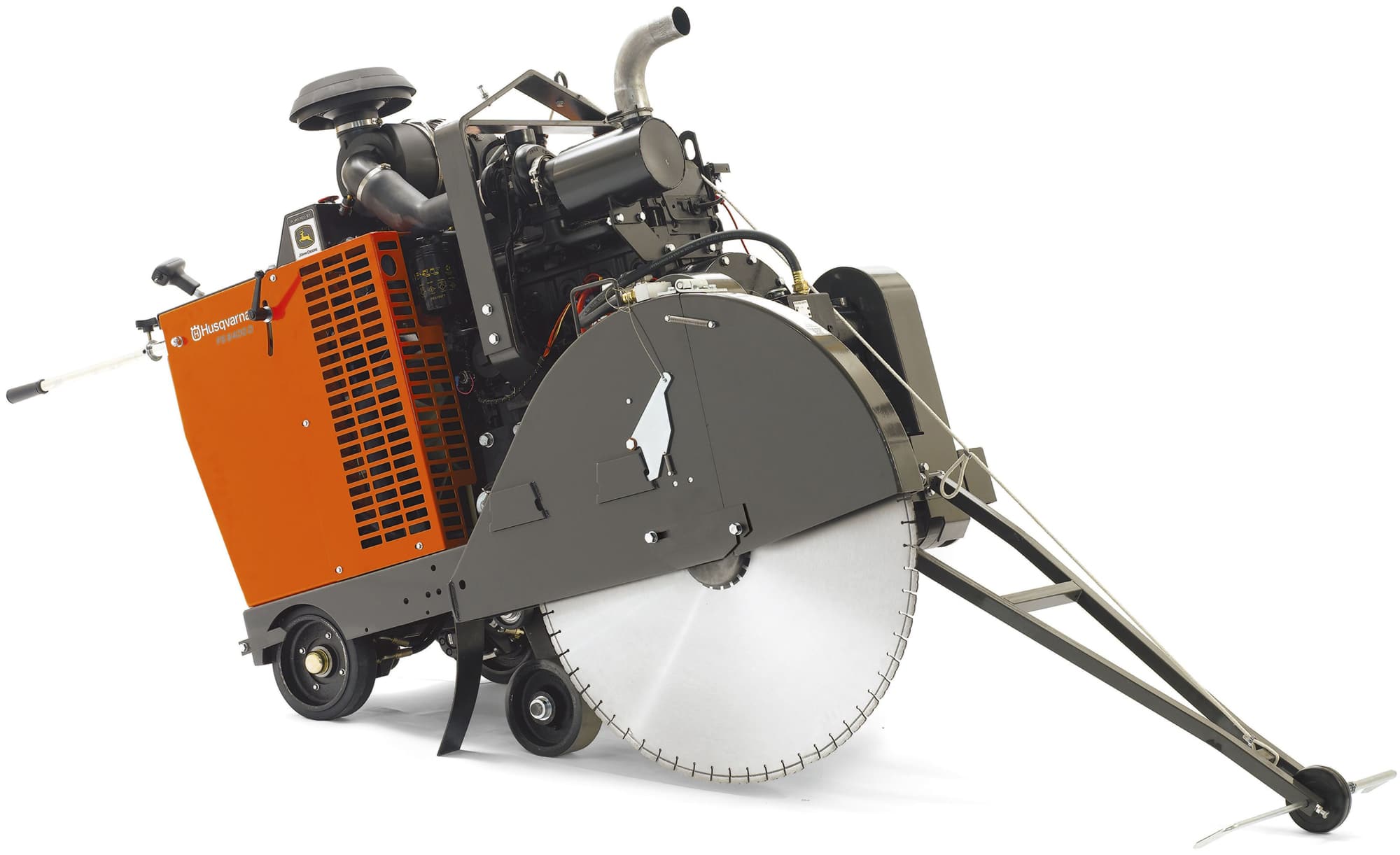 Husqvarna FS8400D Floor Saw
Husqvarna FS8400D Floor Saw
Upto 1500mm Blade
620mm Deep
FS 8400 is the most powerful deep sawing diesel walk-behind flat saw in our range, developed for the toughest jobs.
Designed to produce maximum power at the blade shaft for excellent production rates in all applications.
Extensive cutting depth up to 635 mm, ideal for demanding asphalt and concrete cutting.
Suitable for large jobs on airports and highways, as well as for smaller jobs that require high production rates.